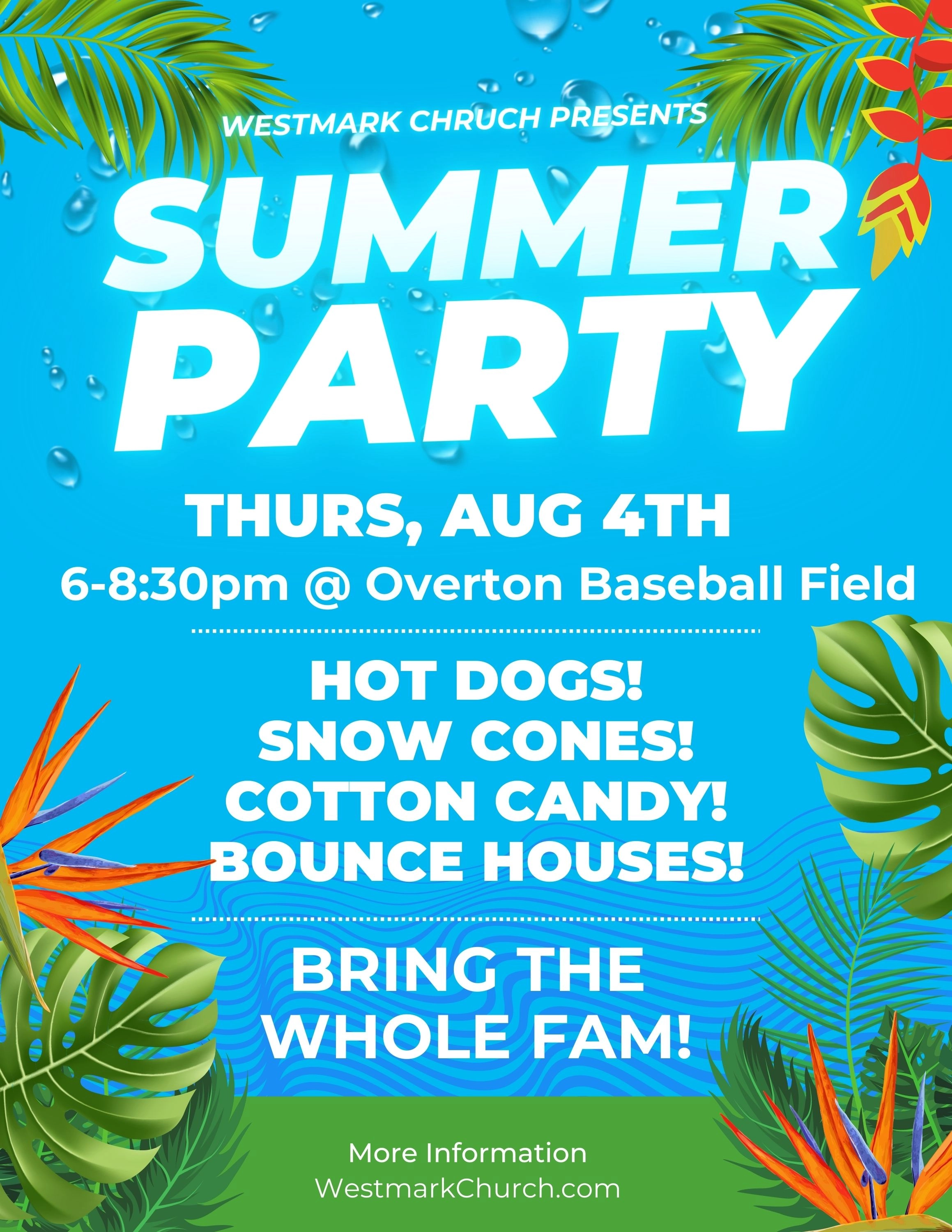 Let's Reach Overton!
Overton is one of our mission fields and we need to make sure everyone there knows that we love them. If people know that we love them and that we care about them, we can have a chance to introduce them to our Jesus. And thats what its all about!
This is a fun and easy way to do that!
Let's show up, eat some hot dogs, do some bouncing, and show some love to the people in our mission field. 
How can I be involved?
1. Pray!
We are hoping to see people welcomed into the family of God and that happens by the power of God. We need him to work in people!
2. Invite!
It's free! It's fun! Introduce your neighbors, friends, and family to your Westmark family!
3. Volunteer!
We are still looking for a few people to help run the bounce houses, pass out waters, and serve food. (Contact Noah or Chelsea and they will help you get a free shirt for helping!)